Clean Bottom of Pots and Pans
Many modern kitchens have the pots and pans and other cooking implements on display. Unfortunately those dirty and stained pan bottoms are like dirty linen for everyone to see.
Commercial kitchens don't worry so much unless they have aquarium-like shop fronts that customers can peer into and see their sins in not washing up properly. The burnt-on stains on pots and pans are very hard to remove successfully.
Take care to consider the metal involved as steel, copper, stainless steel and aluminum have difference hardnesses and have different responses to chemical cleaners and abrasives.
Overdoing the cleaning can lead to pitting or scratching of the surface which will make things worse in the future and will permanently ruin their appearance and function.
Many have Tried. Many have Failed.
Many have given up, and bought new pots and pans because they could not remove the stains and could not put up with the embarrassment any longer.
Don't despair! This article offers some remedies to try that begin with the mild and gentle, progress to the hard and severe and finish with the downright extreme and perhaps dangerous remedies.
Always test any treatment on a tiny patch of the surface first for two reasons.
Firstly, save you elbow grease doing stuff that won't work.
Secondly, make sure that the treatment doesn't kill the patient with kindness on the operating table.
Make sure the surface does not get pitted or scratched by the cleaning.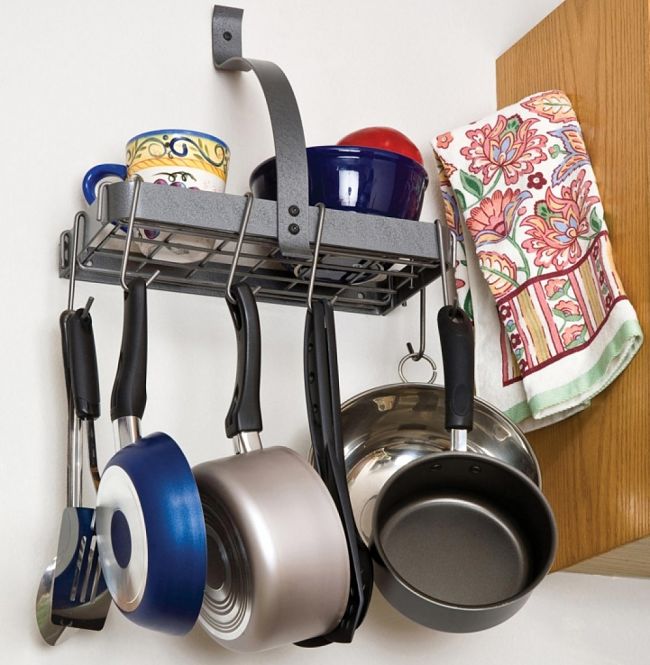 How Can You Test Whether the Cleaning Method is Effective and Safe?
There are two methods:
For Sprays make a mask of paper or cardboard with a small hole in it. For the best result tape the mask to the pan to stop any leakage.
For Liquids use plasticine or Blue-Tak, or similar (flexible material used to attach things to walls etc.) to make a tiny well into which the liquid can be poured to test it. You could even use a plain thick flour dough or some of your child's play-dough to make a well.
Once you are satisfied that the method works and is safe remove the mask or well and treat the entire surface. Just working on the stained area may cause irregular discoloration. So for an even and clean finish work on the entire bottom of the pan.
Using Baking Soda and Vinegar to Clean Burnt Pans
Take a large pan or baking dish big enough so that the pan can be inserted into it. For cleaning the burnt or stained internal bottom of the pan simply pour the liquid directly into it. Test in a tiny well if concerned about damaging the surface.
Ingredients
1 cup of vinegar
1/4 cup of water
3 tablespoons of baking soda (plus extra for scrubbing)
Use gloves when doing this to protect you hands, and cover any areas of the bench that may be affected by spills. Combine the vinegar and water and bring to the boil in a separate saucepan. Pour the hot liquid into the container. Make a paste with one tablespoon of baking powder and rub it onto the stained area. Add the rest of the baking soda to the container and quickly insert the pan.
Expect a lot of fizzing and bubbling. Check the progress of the stain removal and scrub the base of the pan with a brush. If there are areas on the surface that stubbornly refuse to go, make some more paste using baking soda and water. Dip the spot into the hot vinegar and then remove and quick rub with a scoring pad. Leave the paste on the marks for a while and return to clean as normal.
Using BarKeeper's Friend to Clean Pot and Pan Bottoms
This is a very powerful cleanser that is non-abrasive, but the scourers you use may be abrasive so be careful. Vim and other similar powders and pastes for cleaning stainless steel benches and sinks can also be effective.

You can also try using various so called 'Magic erasers' but they are expensive and unreliable. But they are definitely worth a try.
Using Cream of Tartar to Clean Pots and Pans
Make a paste with two tablespoons of cream of tartar and a few drops of very hot water. Rub into the stain and leave for 10 minutes or so. For stubborn stains rub vigorously with a scouring pad dipped into vinegar.
Using Ammonia Cleaners to Clean Pots and Pans
Try various ammonia based cleaners rubbed onto the stain with a scouring pad. These work by bleaching and so make sure they are safe for your cookware. You can also try putting the pans into a heavy duty polythene bin liner bag (use several inserted into each other to avoid leaks). Pour two cups of strong ammonia solution into the bag. Seal the bag tightly shake and leave the bag in a warm, safe place outside for four - eight hours. Open the bag outside safely to avoid the fumes and use a hose to rinse off the pan. Take the rinsed pan inside a scrub with warm soapy water and a scouring pad.
Using Propriety Stainless Steel Pot and Pan Cleaners
Try some of the commercial stainless steel cleaners and contact the manufacturer of your pots and pans for cleaning advice. These cleaners can be used on other metals, but also test first. Oven cleaners can also be used but they are very harsh and may damage the metal surface.
Drastic Measure for Cleaning the Bottom of Pots and Pans
Go to the hardware shop or auto repair shop and get a range of wet-and-dry sandpapers from course to very fine. I said this was drastic and it is a last resort, but it will definitely leave you pans clean and shiny. Start with a fine grade of sandpaper first, as you want to minimize the scratching. Use a piece of sandpaper wrapped around a sanding block, to rub the stain hard and polish-out the stain. Move to coarser grade sandpapers if necessary.

After the stain has been removed, polish the surface again by rubbing with progressively finer sandpapers in turn. Finish with the finest grade to get a smooth finish on the cleaned cookware.

You can also try various gun cleaning solvents and powders, but always do spot checks before hard to prevent damaging your cookware.